Interview with Kate Buska, VP of Brand Development & Communication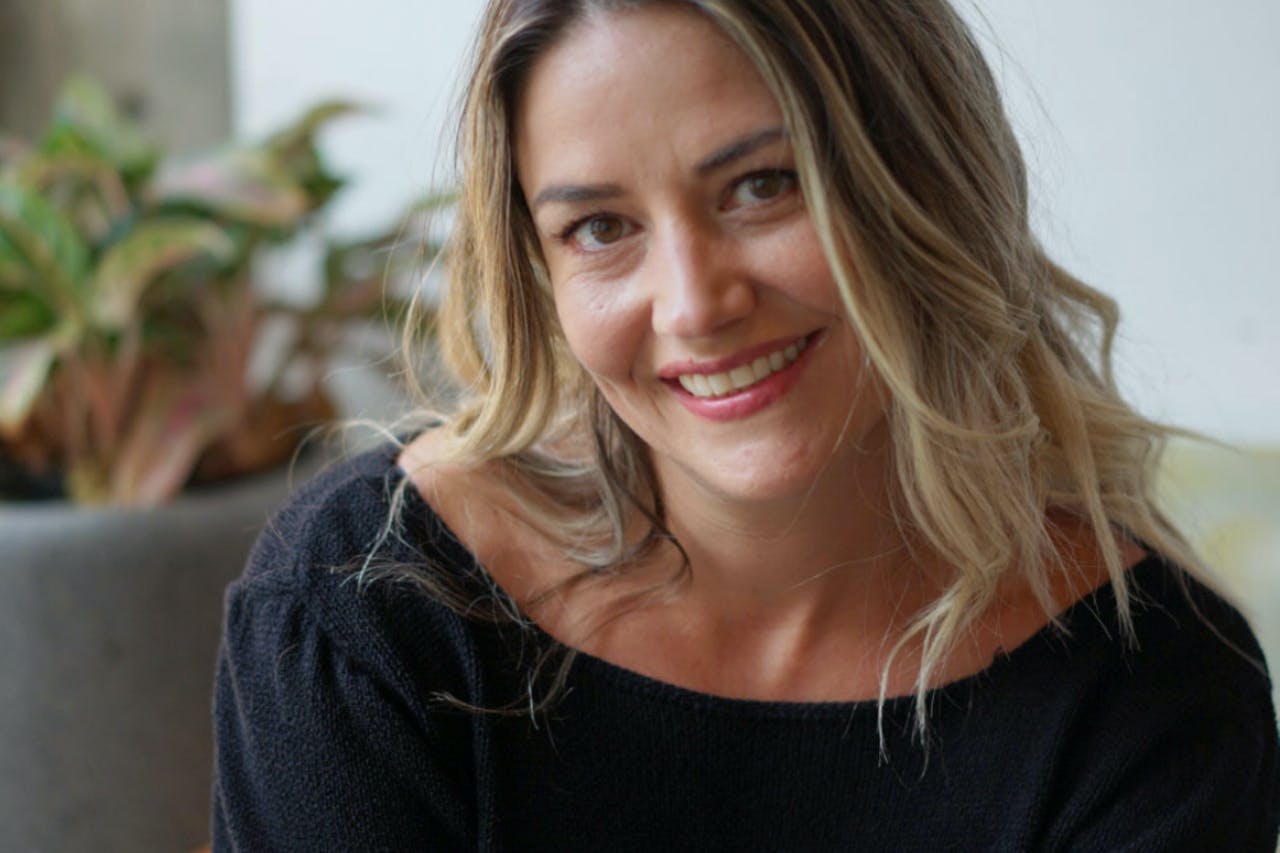 Oh what a year. Ok, let's call it two. 
Isolate—but connect, virtually, that is. Shelter in place, but stay active. Wear a mask, okay take it off. Okay, wear it again. Vax, vax, boost. Travel, but not too far. Okay now go far, but now come back. 
We are exhausted.  
Hopeful. But mostly exhausted. 
Whether it was having cocktails on Zoom rather than seeing your martini shake in person, or finally getting to step back into your favorite taco joint, if there is anything we learned so far, it's that the word "pivot"—it's not just a funny meme from an old TV show. 
Where do we go from here?
Enter Kate Buska, our VP of Brand Development & Communication—two departments that have been absolutely crucial to keeping our Practice DNA together. We sat with Kate to discuss connection, a non-trend as a trend, what to look for in the coming months, and is it time to act on those long-awaited, epic trips?
The Journey is Back 
Prior to last year, it seemed life moved at one speed. Forward. Destination driven with very little thought to process. Kate's prediction is that the journey is back baby, and it's wearing red bottomed shoes, ready to party. We have learned to appreciate the road trip, the plane ride, the walk to the park. Destinations are cool too, but 2022 will mean one thing—the journey gets its day. 
What Makes a Trend?
Kate's insight on trends is that, well—they aren't. 2022 will be all about the human condition, looking past "trends" to recognize how our past experiences have changed who we are as people, and how that will impact our travel decisions. What lessons have we learned, and how do we apply them to our travel plans? Instead of a trend, it's all about the tread.
Connection is Connectivity
Kate makes a profound point as we continue our conversation. The last two years, we have seen our circles collapse and we have been forced to prioritize who we spend our time with: time is the true currency and spending it with our close people is the exchange. 2022 is going to be about expanding our circles again, meeting new people, finally signing up for that dating app, and getting us out of our day-to-day comfort zones. More in-person meetings means more business travel, and more business travel means more business dinners. And in 2022, we can expect more people at that dinner table.
Treat Yo' Self
2022 is going to be all about self care, and not just the yoga type. As Kate says, we have yoga down pat at this point with almost two years of gym closures. Travel has a very similar effect on our mind and body in the form of stress relief, emotional well being, and changing our internal rhythms. As our friend Jimmy once said, changes in latitude change your attitude. And we trust him for than margarita-making.
Epic Trips 
If there is any takeaway from the past two years, it's that life is short and can change fast. 2022 is all about that epic trip, the one you've been putting off until there's a "right time," until you realize that there won't ever be that perfect moment. You have to make your own moment. Jump into that clear blue water feet first. Trips to Mt. Everest, Machu Picchu, and exotic islands have been on the up, but there is plenty to see right here in our own yard. Kate herself is planning a visit to Yellowstone in winter. We will await the travel guide upon her return.
Doing Well by Doing Good 
"Shop Local" has been a trend for the last decade or more, but in 2022 we will see it have meaning far beyond the Amex commercials. We have started to think about the impact we have on our communities and the ones we visit, and Kate expects more thoughtfulness around planning and adventuring in the coming months. How does our visit to that awesome destination impact its community? How can we support local, outside of our bubble? 
Ferris said it best: "Life moves pretty fast. If you don't stop and look around once in a while, you might miss it." As 2021 comes to a close, we couldn't agree more. After all, hotels are just one stop on life's great adventure.
For more from Kate Buska,
watch the interview on Instagram.