In his latest Missive, Bashar Wali waxes philosophical about his love language (spoiler alert: it's gifting). He explores what a tiny property means as a leader among Independents, and how we navigate a future that's measured, but bright.⁠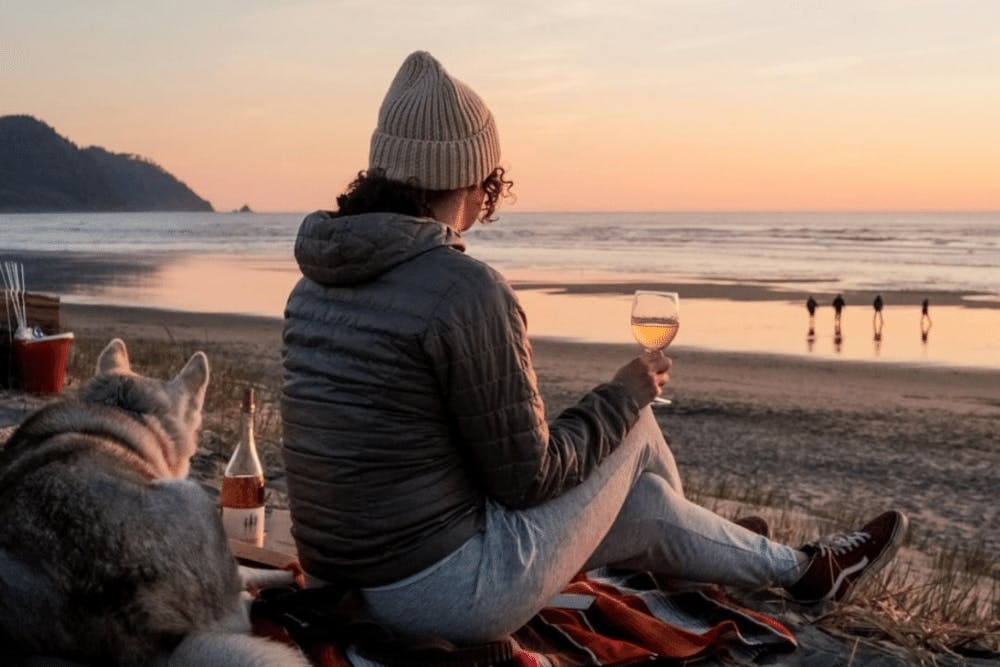 I was walking through Nordstrom and caught a whiff I couldn't ignore. I grabbed Eileen's hand and we went searching down the beauty aisles. She looked at me and laughed, "you're grinning from ear to ear."
Turns out, it's the latest fragrance from Maison Francis Kurkdjian, Baccarat Rouge 540. With notes of jasmine and saffron, it took me back. Not to my epic stay at Baccarat, but further back to where it all began. I grew up in the city of Jasmine—Damascus, Syria. That scent transported me to the street I'd walk on the way home from school. Scent. It triggers a memory and you have no choice but to give in.
When people talk about love languages, I often say mine is gifts. But not just any old thing. There's an art to gift giving. Something that reminds me of you? Eh. Something that reminds me of me? Even better. Not to sound self-centered, but aren't those the best gifts? When we stop and think—this person really gets me.
I was seventeen years old when my family left Syria for the U.S. And to this day, the best gifts that've been given to me are the ones that remind me of home. A box of kunafa, rose water anything, a fragrance that makes my heart beat.
Big things come in small packages. Fancy jewelry comes in a small, intricate box. The finest caviar comes in the tiniest tin. A giant redwood tree? Starts with a pea-sized seed. And a simple scent can unlock memories that have been safely stored away.
I've been thinking about this little-big phenomenon, especially as we live through the most earth-shattering big thing of our lives. At Practice Hospitality, we aren't beholden to one big brand (I'd never live that down amongst my Indie brethren). But, we aren't exclusively independent, either. 
Is Practice Hospitality a big thing in a small package? A special gift worth unwrapping? I think so. I'm certainly grateful for what's inside.
One of our recent projects—big gift, small package—is Drifthaven at Gearhart, situated in a town that lives up to its moniker, "the allure of calm." That's exactly what drew us in, and how we intend to lure in guests. Reading a book in solitude. A glass of great Oregon Pinot. A perfectly made bed. The 90-minute massage. These days, being at peace is invigorating. Sure, there are the adrenaline junkies who seek out shark infested waters on vacation, but those maniacs are not the majority. The majority of us equate vacation to an escape. A place where we can unplug and separate. Be still. Be us.
Historically, Gearhart has been the vacation spot of choice for Oregon's glitterati. James Beard himself used to vacation there. As the story goes, Gearhart was where he was first introduced to PNW cuisine. Big man–small vacation spot? There it is again. We've found the destination to be a pretty good cross-section of people, not nearly as bougie as I thought.
Speaking of expectations, mine are high when it comes to how to make this small hotel big on memories. Too often, memorable experiences in hotels are defined by grand gestures, over the top amenities, and flaming cocktails. But, when you follow a format, your efforts—no matter how big—feel small. Forgettable even. Instead, my focus is to make memories in small, sincere moments. An easy check-in, recognition that you've been with us before, a glass of wine waiting for you after a downpour (because Oregon). That's when a hotel experience becomes memorable, not forgettable.
And if you think about it, isn't the same true with people? You're either memorable, or your forgettable. Would I want to get a martini every Friday night with a friend who's forgettable? No way. I'll stick to the ones who make me laugh and order the extra olives.
I stayed in two new hotels in Manhattan recently. My count is now 217 for anyone keeping track. People often ask me, what stands out? The truth is, most of the experiences blend together. Edison bulbs, brass, local coffee, cheese and a few green grapes sweating under saran wrap. A hand-written note with one generic line. 
The truth is that boutique is a brand of its own making—a formula that puts the emphasis on keeping up with hotel trends, and misses the mark when it comes to memorable experiences. No valet? Okay, I guess park my car myself. Contactless check-in kiosk on a 5-second delay? I'll patiently retype my zip code. Sure. Glass shower missing the door? Now come on. Seriously? No one likes a drafty shower.
The point is, there's a better way. It starts with putting people first. At our hotels, we think through a guest experience that's less about the wow-factor, and more about comfort, from start to finish. Big feeling, small package.
Meanwhile in Palm Desert, just beyond the flower crowns and shirtless vests, there's another big thing in a small package: Mojave Resort. This summer, we're kicking off the property's second renovation since its 1940s debut. Think community events, picnics in the sun, music circles, new friends, and travelers passing through. We're simply working within the space we have, and taking care of guests in the best way we know how.
As we look to the future, I can't help but think that small hotels in interesting places, might actually be the ones to watch. This is where creating guest experiences feels intuitive, and connecting to the local community is par de course. Less pomp, more circumstance. We're creating memories. We're lodging sights, sounds, smells, and experiences in our guest's hearts and minds. So, when they're walking through a department store, and they're hit with sage, they think back to that small town stay and can't help but smile.
I'm optimistic about a future that's measured but bright, and grateful for a portfolio that continues to grow. It's the little big things that mean so much to me now.